Black and Latinx are creating spaces for others to learn, thrive and evolve – here's how you can soak up some of that magic

2019 is all about the Black and Latinx community taking up space. Lucky for us, it's happening all over the country. Not only are our communities creating our own tables, but we're creating spaces where other people can gather, exchange insights and ideas, and establish initiatives so that more of us can win.
Check out our list below to see just a few of the must-attend conferences in 2019.
Pro Tip: Tickets looking way out of budget? There's often lower ticket prices for students and many conferences are looking for volunteers. So contact the organization and ask how you can help make their event a success AND snag free entry!
Date: June 7-8, 2019
Location: Atlanta, GA
Cost: $300-750
21Ninety, the sister organization to Blavity, is a platform focused on the evolution, representation and success of women of color, specifically millennial women. Their two-day conference in Atlanta will give female creatives the experience of a lifetime – networking with other creators and influencers while gaining insight at the workshops and conferences.
Looking for a party before the Summit 21? Noirefy + WeOfColor will also be hosting a free networking event on Thursday, June 6. Come join us and all the beautiful women in Atlanta for the start of a truly lit weekend!
Date: June 9, 2019
Location: New York, NY
Cost: $65
WOC Supper Club invites you to join us for "Hey! Did You Eat?" our first womxn of color day retreat, in collaboration with Emily Grace Acupuncture. WOC are intuitive healers – let us consciously come together to reunite with our innate power to heal one another through community.
View this post on Instagram
Date: June 12 – 16, 2019
Location: Miami Beach, FL
Cost: $120-1,800
ABFF (African Black Film Festival) is the ultimate celebration of black film creators. It is dedicated to empowering black artists and showcasing quality film and television content by and about people of African descent. Committed to the belief that diverse artists deserve the same opportunities as their mainstream counterparts.
Black Enterprise Entrepreneurs Conference
Date: June 19-22, 2019
Location: Charlotte, NC
Cost: $225-495
The 24th annual Black Enterprise Entrepreneurs Summit will bring together more than 1,000 of the country's leading entrepreneurs, business-funding services and corporations. Speakers include Wendy Williams, John Henry of Harlem Capital Partners, Karen Civil of Always Civil Enterprise and more. Career consultant Latesha Byrd will also be offering coaching sessions during the event.
The Great Girlfriends Conference
Date: June 13 – 15, 2019
Location: New York, NY
Cost: $197
The conference for "doers and disruptors."  Get ready to reignite your fire, find sisterhood and find tools to succeed in career, life and relationships.
Date: July 4-July 7, 2019
Location: New Orleans, LA
Cost: FREE for GA. Other ticket options available.
The Essence Fest has become a staple of the summertime.  Hosted in the magical city of New Orleans, thousands of women come to enjoy the range of experience hosted by Essence. Experience concerts, workshops, exhibitions and forums and learn from some of the most illustrious women in film, media, beauty, tech and mroe.
Date: July 24 – 26, 2019
Location: New York, NY
Cost: $875 – $1,695
C2 (short for ColorComm Conference) is the business conference geared towards women of color in communications (but men are absolutely welcomed!). Media is incredibly underrepresented but this conference will be multicultural and is sure to make you feel like you belong. Join attendees for insightful forums and workshops presented by leaders in the field.
Date: August 28 – September 1, 2019
Location: NA
Cost: $250 – 2,000
The conference is to help men relax, unwind and re-energize. It is a festive recognition of the contributions and achievements of black men. Set against a backdrop of fun, relaxation, and top-notch entertainment, this is the end-of-summer blowout for men and the women who love them.
Date: September 14-15, 2019
Location: Chicago, IL
Cost: $10-20
Join Latina Expo for the Largest Latina Lifestyle Expo in Chicago. Two days of workshops, seminars, cooking and liquor demonstrations, fashion shows, celebrity appearances and much much more.
Date: September 26-27,  2019
Location: Philadelphia, PA
Cost: $199-379
Project NorthStar is a 3-day tech conference that provides connections, education, and opportunities for current or aspiring entrepreneurs and professionals from the Black and Latinx community. Presented by Black & Brown Founders (in conjunction with the City of Philadelphia), the goal is to help Black and/or Latinx people create a path to economic security by helping them break into the tech space. This conference is the first of its kind in Philadelphia and is absolutely shifting the tech scene in the city.
Please note: This conference is sold out. Only Day 3 tickets remain. More details here.
Date: September 25-27, 2019
Location: Durham, NC
Cost: TBD
The conference to go to for all budding entrepreneurs or those who just need to be reignited. This annual networking conference is focused on the intersection of content, connections and culture. Celebrate and learn from diverse, multicultural entrepreneurs, their investors and the community that supports them. Welcome to Black Wall Street.
Date: November 7 – 10, 2019
Location: Oakland, CA
Cost: $250-1,650
You can't mention the words 'Black' and 'Conference' without mentioning Afrotech. This event is packed with industry changemakers, influencers and inspiring creators. Tech enthusiasts, entrepreneurs and budding creatives – this is the conference for you.
Please note: Early bird tickets for AfroTech end TODAY. Grab them here.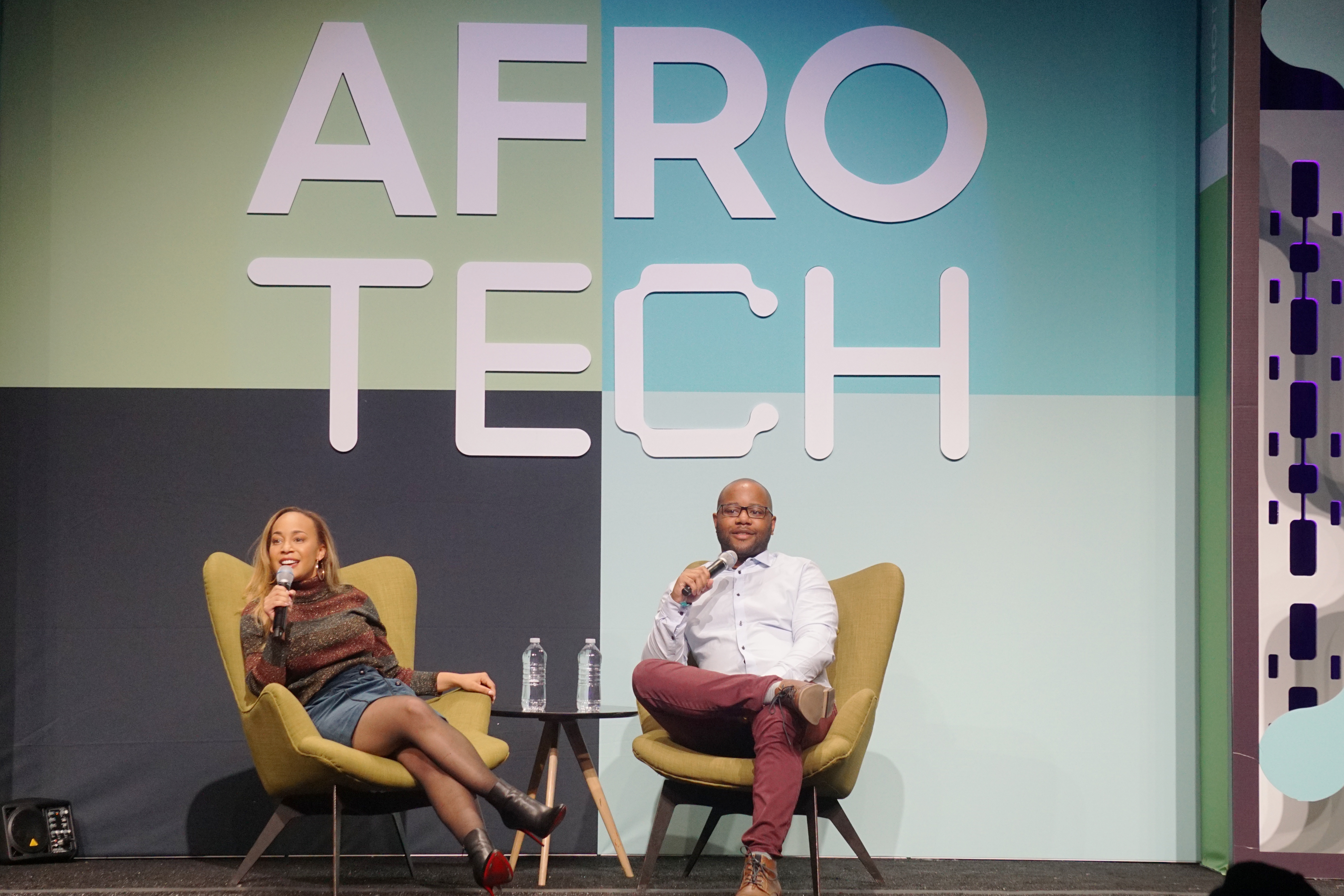 Did we miss anything you're hitting up this year? Are you putting on a conference? Make sure to drop a comment or reach out via social media so we can add it to this list.